Christmas At Luther
Christmas At Luther 2014 CD
Our Price:

$5.00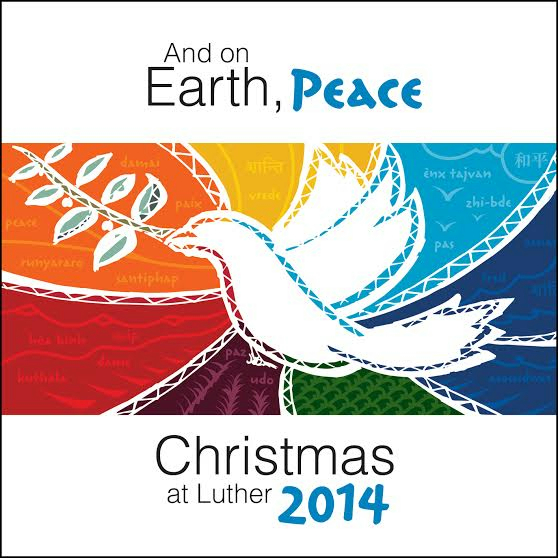 enlarge image
Product Description
33rd annual Christmas at Luther 2014: And on Earth, Peace.
Conductors: Daniel Baldwin, Allen Hightower, Andrew Last, Linda Martin, Gregory Peterson and Jennaya Robison
Track list includes:
1) And on Earth, Peace
2) Narration
Selections from Messiah,Handel
3) Soprano Recitatives
4) Glory to God in the Highest
5) Machet Die Tore Weit
6) Come, Lord Jesus
7) Prelude on "Mendelssohn"
8) Gloria (from Mass in Time of War, Hob. XXII:9
9) The Star Carol
10) Our Father
11) Hodie
12) Noel
13) Mary's Lullaby
14) Child of God
15) The Angel Gabriel From Heaven Came
16) The Virgin Mary Had a Baby
17) In the Bleak Midwinter
18)O Day of Peace
19) Farandole (from L'arlesienne Suite No. 2)
20) There is No Rose
21) My Lord Has Come
22) Silent Night
22) Dona Nobis Pacem, Mmt. VI
Shipping is $5.00 for 1 cd, $9 for 2-3 cds and $12 for 4+ cds.
Customers who bought this item also bought