Faculty Recordings
Body Of Water Download
Our Price:

$12.50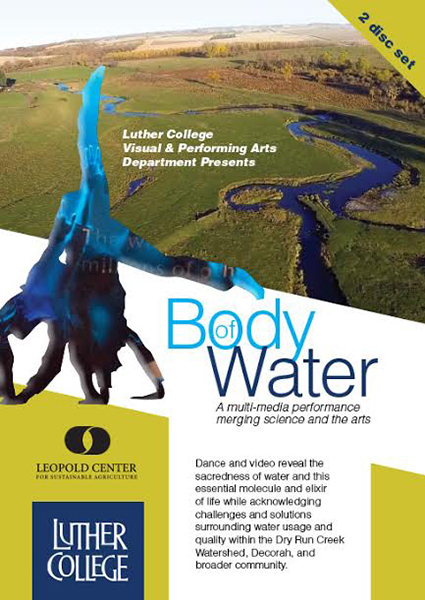 enlarge image
Product Description
This downloadable version captures the original 2015 Body of Water Performance at Luther College plus supplementary material.
Body of Water interweaves science, dance, music and video to reveal sacredness of water, this essential molecule and elixir of life, while acknowledging challenges and solutions surrounding water usage and quality.
All funds generated by DVD or download purchases will be used to further efforts in spreading the Body of Water message.
There is a $1.00 shipping fee for this purchase.