Sale & Clearance Music
Christmas At Luther 2005
Our Price:

$5.00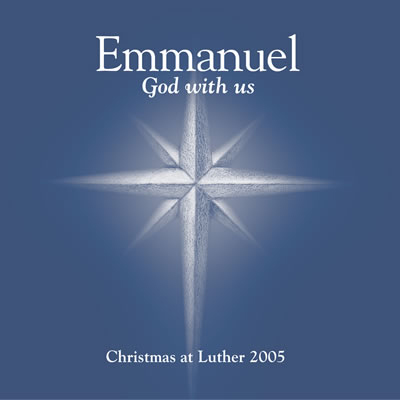 enlarge image
Product Description
Conductors: Craig Arnold, Daniel Baldwin, Frederick Nyline, Linda Martin, Sandra Peter, Timothy Peter
Track list:
1. Nimrod (from Enigma Variations, Op. 36)
2. NARRATION
3. Fanfare For A Festival Z
4. For Unto Us A Child Is Born
5. O Come, All Ye Faithful
6. Gloria
7. As Lately We Watched
8. Mbiri Kuna Mwari
9. Gloria
10. Chichester Psalms (movement I)
11. Cantemos a María
12. Candlelight Carol
13. Sing Nowell, Sing Gloria!
14. All My Heart This Night Rejoices
15. Wake, Awake
16. Vom Himmel Hoch
17. Agincourt Song (from the film score Henry V)
18. O Magnum Mysterium
19. A Christmas Alleluia
20. Still, Still, Still
21. Tomorrow Shall Be My Dancing Day
22. Epilogue (from Hodie)
23. Jerusalem
24. NARRATION
25. Infant Holy, Infant Lowly
26. Silent Night
Shipping and handling charge is $5.00 per item with a maximum shipping of $12.00.
Customers who bought this item also bought