Graduation/Diploma Frames/Alumni Gear
**Diploma Frame Sutton Medallion Engraved
Our Price:

$155.00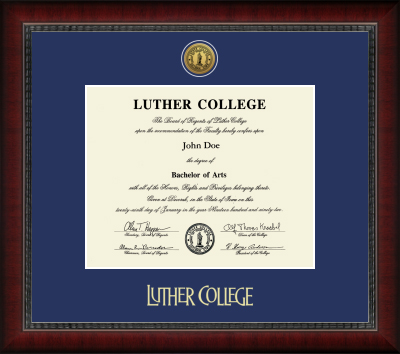 enlarge image
Product Description
Features a gold engraved medallion of the Luther College seal set into a 23K bezel within royal blue museum-quality matting with the school name gold embossed below. It is framed in Sutton moulding with a rich mahogany finish and a black rippled edge inner lip.
Shipped directly from Church Hill Classics.
Allow 2-3 weeks for delivery and an additonal $20.95 shipping per frame.