Graduation/Diploma Frames/Alumni Gear
*Tassel Frame
Our Price:

$185.00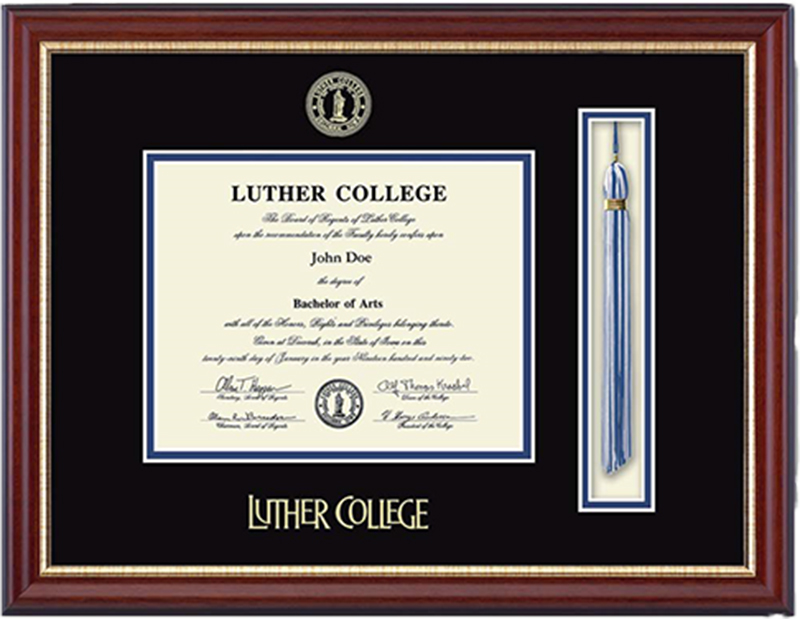 enlarge image
Product Description
Looking for a diploma frame with a tassel holder?
The Tassel Diploma Frame allows you to proudly display your diploma alongside your graduation tassel, creating a distinctive and unique keepsake to help you remember and celebrate your important achievement.
Each frame features the Luther College seal and name embossed on museum-quality matting. This frame also features a shadow box opening to insert your tassel.
This order will be processed within 2-3 days.Notification will be sent to you if your purcahse is a Special Order Frame.