Graduation/Diploma Frames/Alumni Gear
*Diploma Frame Sutton Medallion Engraved
Our Price:

$170.00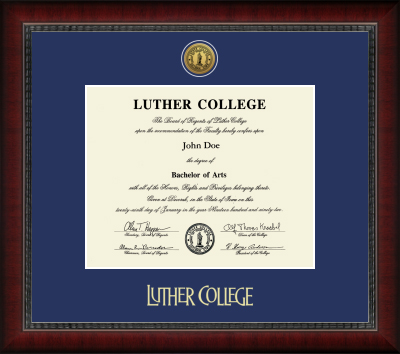 enlarge image
Product Description
Features a gold engraved medallion of the Luther College seal set into a 23K bezel within royal blue museum-quality matting with the school name gold embossed below. It is framed in Sutton moulding with a rich mahogany finish and a black rippled edge inner lip.
This order will be processed within 2-3 daysl.
Special Order Frames may take up to 4 weeks to arrive.
Notification will be sent to you if your purchase is a Special Order Frame.
Shipping and Handling is $22.95 per frame.