Nordic Choir
*2019 Come Listen In The Silence
Our Price:

$10.00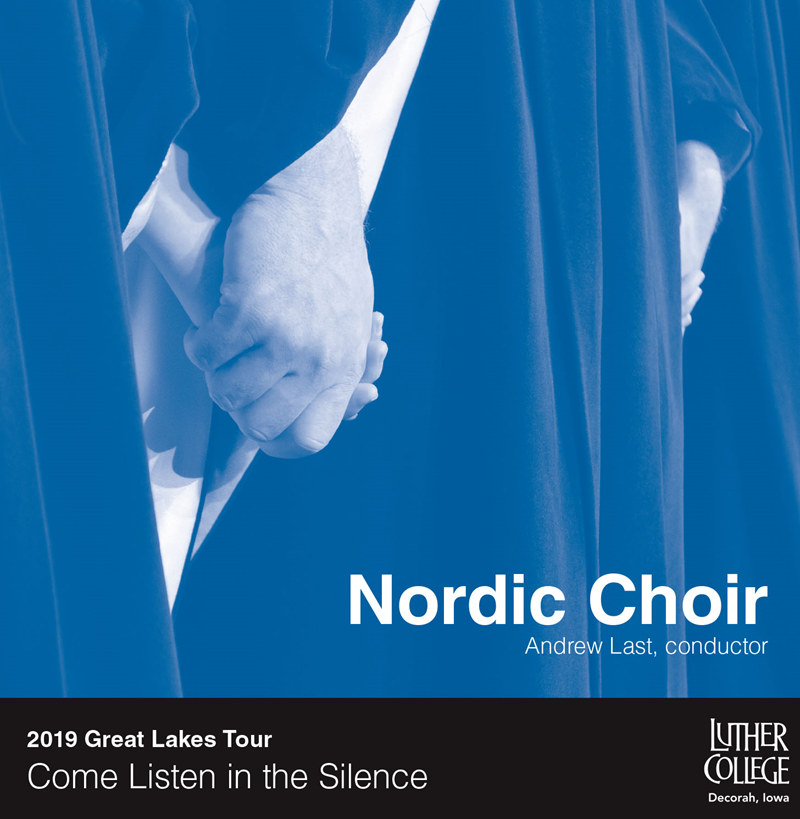 enlarge image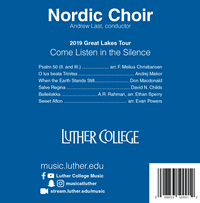 Product Description
2019 Great Lakes Tour
COME LISTEN IN THE SILENCE
Psalm 50 (II. And III.) by arr. F. Melius Christiansen
1. O lux beata Trinitas by Andrej Makor
2. When the Earth Stands Still by Don Macdonald
3. Salve Regina by David N Childs
4. Balleilakka by A.R. Rahman, arr. Ethan Sperry
5. Sweet Afton by arr. Evan Powers
Shipping and handling is $5.00 for 1 cd, 2-3 cds $9 and 4+ cds maximum shipping of $12.00.
Customers who bought this item also bought