Christmas At Luther
*Christmas At Luther 2017 CD
Our Price:

$20.00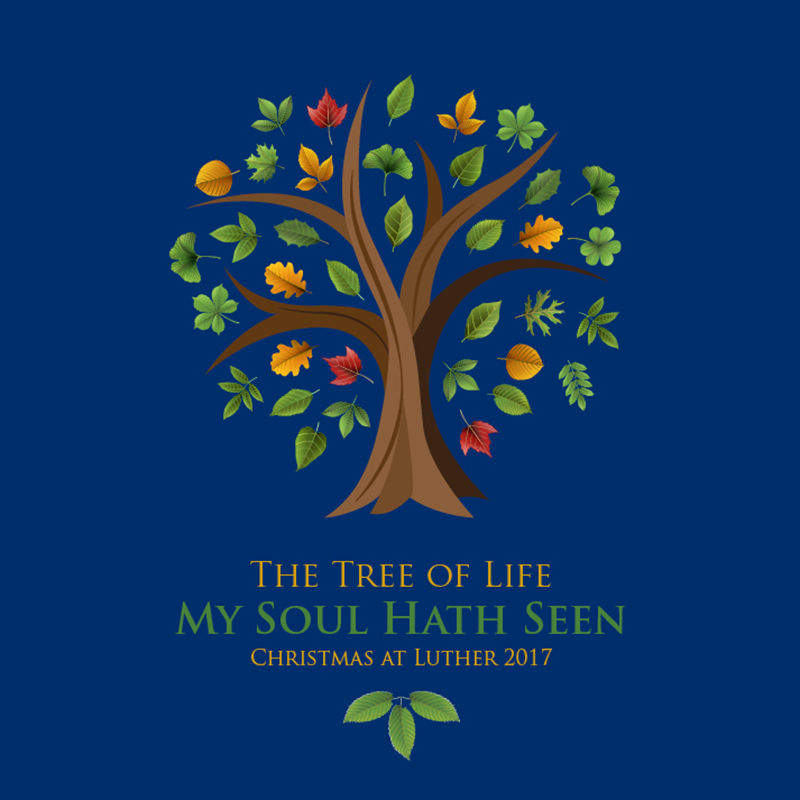 enlarge image
Product Description
Pre-order your copy of the 36th annual Christmas at Luther: The Tree of Life My Soul Hath Seen
Add this to your collection today!
Track list:
1. Fanfare Prelude For A Mighty Fortress
2. VII: The Spirit Of The Lord
3. The Holly And The Ivy
4. And Every Stone Shall Cry
5. Hallelujah (From Christ On The Mount Of Olives)
6. Greensleeves (What Child Is This?)
7. A Spotless Rose
8. Oba Se Je
9. Weihnachten (Christmas) Op. 79, No. 1
10. Pines Near a Catacomb, From Pines Of Rome
11. VI, Fum, Fum, Fum! (From Seven Joys Of Christmas
12. Lo, How A Rose E'er Blooming (With Off The Father's Love Begotten
13. Ring Out, Ye Bells
14. I. Gloria In Excelsis Deo (From Gloria Kajoniensis)
15. The Huron Carol
16. Christ The Appletree
17. Tocatta On "Il Est Ne" (He Is Born)
18. His Light In Us
19. Mary Had A Baby
20. Whence Is That Goodly Fragrance Flowing?
21. A Mighty Fortress Is Our God
Shipping and handling is $5.00 for 1 cd, 2-3 cds $9 and 4+ cds maximum shipping of $12.00.
Customers who bought this item also bought