Featured
Luther Gift Card
Our Price:

$10.00 - $50.00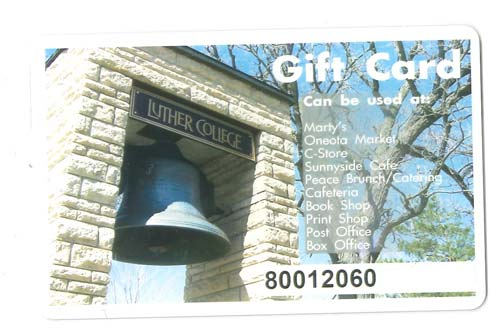 enlarge image
Product Description
The Luther Gift Card may be redeemed in the Book Shop, Marty's, Oneota Market, Sunnyside Cafe, Peace Brunch/Catering, Cafeteria, Print Shop, Post Office & Box Office.
Available in $10-$50. Order multiple cards to reach larger dollar amount.
If only purchasing gift card/s, $1.00 shipping added per order.
Sorry, gift cards may not be redeemed online.