Concert Band
*Morning Sun Upon The Wild Prairie Rose Cd
Our Price:

$10.00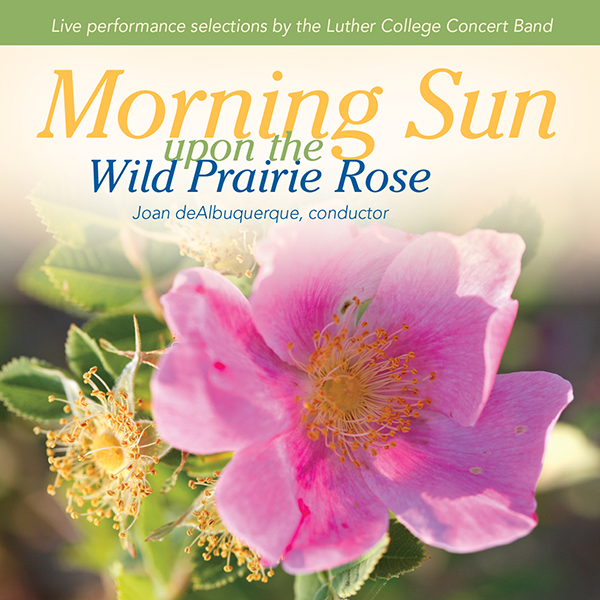 enlarge image
Product Description
Joan deAlbuquerque's first album with Concert Band featuring eleven live performance selections from 2014.
Highlights include the title track commissioned in memory of Adolph "Bud" Herseth, Luther College alumnus (1943) and principal trumpet of the Chicago Symphony Orchestra (1948-2001) and Baby Face Nelson and the Femme Fatale featuring faculty pianist Xiao Hu.
Shipping and handling charge is $5.00 per item with a maximum shipping of $12.00.