Christmas At Luther
**Christmas At Luther 2018 Cd
Our Price:

$20.00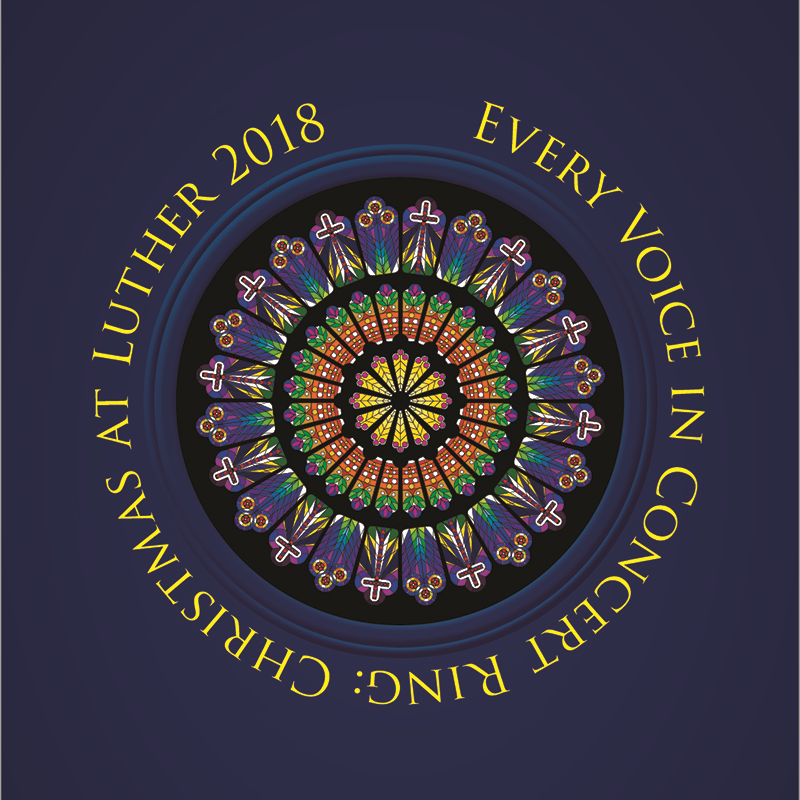 enlarge image
Product Description
Order your copy of the 37th annual Christmas at Luther: Every Voice in Concert Ring
Add this to your collection today!
1. Introit: Every Voice In Concert Ring
Amazing Peace: A Christmas Poem
2. I. Urah, Hanevel!
3. Troika (From Lieutenant Kije Suite, Op. 60)
4. Hvalite Imia Ghospodne (From All Night Vigil, Op 37)
5. Angels From The Realms Of Glory
6. Laudamus Te (From Gloria)
7. Ring Out!
8. Christmas Eve (Sarajevo 12/24)
9. In This Place
10. De Mornin' Come
11. Marche (From Nutcracker Suite, No 1, Op. 71A)
12. III. Gloria In Excelsis Deo (From Christmas Cantata)
13. Neol Nouvelet
14. Go! Tell It!
15. I Want To Walk As A Child Of The Light
16.Carillon On A Ukranian Bell Carol
17. O Jul Med Din Glede
18. One Sweet Little Baby
19. Of The Father's Love Begotten
20. XVI. Epilogue (From Hodie: A Cantata For Christmas)
Shipping and handling is $5.00 for 1 cd, 2-3 cds $9 and 4+ cds maximum shipping of $12.00.
Customers who bought this item also bought