Symphony Orchestra
A Far Green Country CD
Our Price:

$15.00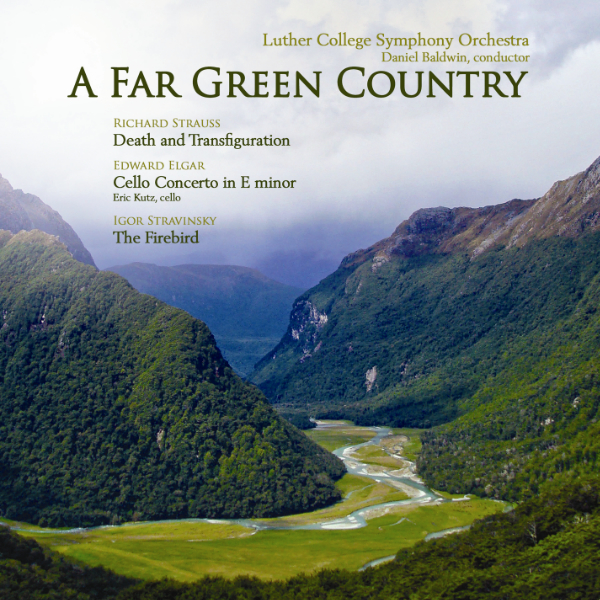 enlarge image
Product Description
The newest Luther College Symphony Orchestra Release
Daniel Baldwin, conductor
Death and Transfiguration (1-4)
(Tod und Verkärung, Op. 24)
Richard Strauss
Cello Concerto in E minor, Op. 85
Edward Elgar (Eric Kutz, cello)
5. Adagio; Modereto
6. Lento; ALlegro molto
7. Adagio
8. Allegro, ma non troppo
The Firebird Suite (1919) (L'oiseau de feu) Igor Stravinsky
9. Introduction; The Firebird and Its Dance
10. Variation of the Firebird
11. Ring Dance of the Princesses
12. Infernal Dance of King Kashchei
13. Lullaby
14. Finale
Shipping and handling is $5.00 for 1 cd, 2-3 cds $9 and 4+ cds maximum shipping of $12.00.