Nordic Choir
I Sing As I Arise Cd
Our Price:

$3.00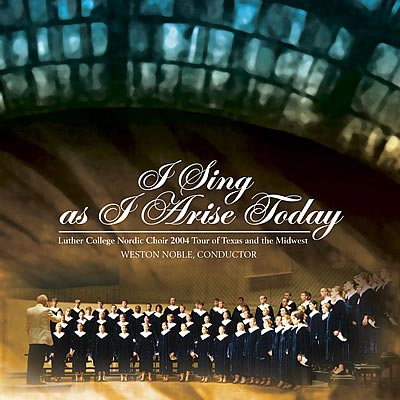 enlarge image
Product Description
Conductor: Weston Noble
Track list:
1. I Sing As I Arise Today
2. Singet Dem Herrn
3. Vere Languores
4. Arise! Shine!
5. There Will Be Rest
6. Cantos Sagrados (III Sun Stone)
7. Sleep
8. Fum, Fum, Fum
9. All Is Well
10. Vocalise
11. Let Me Fly
12. The Battle of Jericho
13. O Lord God
14. When I Survey The Wondrous Cross
Shipping and handling charge is $3.50per item with a maximum shipping of $10.50.
Customers who bought this item also bought