Music
A New Hosanna
Our Price:

$9.00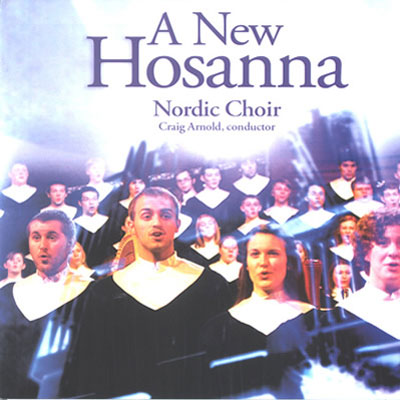 enlarge image
Product Description
Conductor: Craig Arnold
Track list:
1. Exsultate Deo
2. Child of Peace
3. Ave Maria
4. Thine, the Amen, Thine the Praise
5. Carol of the Birds
6. Mary Hynes (from Reincarnations)
7. Vinea mea electa (from Quatre Motets pour un temps de penitence)
8. Beneath the Cross of Jesus
9. Glorification (No. 4 from Celestial Spring)
10. Kyrie Eleison (from Solemn Mass, Opus 16)
11. Hymn to the Eternal Flame (from To Be Certain of the Dawn)
12. That Priceless Grace
13. An Apostrophe to the Heavenly Hosts
14. Laura Lee
15. Ezekial Saw the Wheel
16. O Lord God
17. Wonderful Peace.
Shipping and handling is $3.00 per item with a maximum shipping of $12.00.
Customers who bought this item also bought